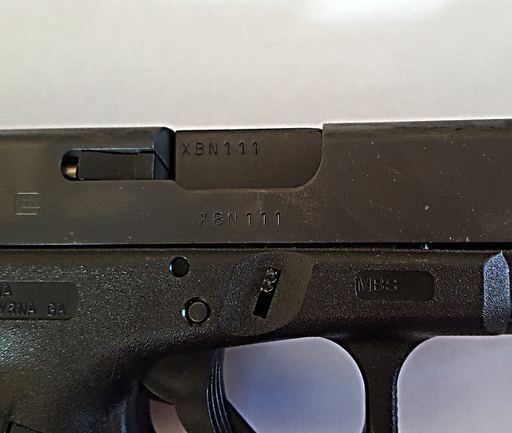 The Harvard Cyberlaw Clinic filed an amicus brief (pdf) in March in the United States Court of Appeals for the Ninth Circuit on behalf of a group of data journalists and media organizations, advocating for a different approach to Freedom of Information Act (FOIA) requests relating to databases. The brief supports the Center for Investigative Reporting in an appeal arising out of a FOIA request submitted by CIR to the Bureau of Alcohol, Tobacco, Firearms and Explosives (ATF).
CIR requested data from ATF's firearm trace database, seeking records about firearms that were originally owned by law enforcement. In its denial of the FOIA request, ATF cited the Tiahrt Amendment, a rider contained in annual appropriations acts from 2003 to 2012. The Tiahrt Amendment prohibits disclosure of firearm trace information in response to FOIA requests, but allows the release of "statistical aggregate data." Unfortunately, some courts have held that agencies are not required to release aggregate data that they have not already compiled because it constitutes production of a "new record," which is not required under FOIA.
The lower court ruled in favor of ATF, finding that CIR's request would require ATF to create a new record. A Ninth Circuit decision on this case has the potential to shape FOIA jurisprudence relating to databases, which will have wide-reaching effects since more and more records are being stored in database format.
The Cyberlaw Clinic's amicus brief focused on whether searching, filtering, sorting, and other forms of database manipulation constitute the creation of a new record. Amici explain how databases like the one used by ATF are structured, and how a database can be queried to yield information in various arrangements. While courts have previously analyzed databases as analogues to massive filing cabinets storing thousands of records, amici show that a database is like no filing cabinet that has ever existed. In fact, databases may have more in common with the famed Room of Requirement at Hogwarts than with how documents were stored on paper.
The amici include sixteen individual data journalists and professors of journalism, and five media-related organizations. All of them have a significant interest in a strong right of access to records held in government databases based on their extensive experience with government transparency processes, including FOIA, and with the technical aspects of working with structured data, including databases.
The media-related organizations are:
Investigative Reporters and Editors, a grassroots nonprofit organization dedicated to improving the quality of investigative reporting.
The Media Law Resource Center, a non-profit professional association for content providers in all media, and for their defense lawyers, providing a wide range of resources on media law and policy issues.
MuckRock, a journalism and government transparency non-profit that has helped thousands of requesters around the United States better file, share, and understand Freedom of Information requests.
Freedom of the Press Foundation, a non-profit organization that supports and defends public interest journalism focused on transparency and accountability.
The Reporters Committee for Freedom of the Press, an unincorporated nonprofit association whose attorneys provide pro bono legal representation, amicus curiae support, and other legal resources to protect First Amendment freedoms and the newsgathering rights of journalists
The individual journalists include Matt Carroll, Meredith Broussard, Dhrumil Mehta, Cheryl Phillips, Dan Keating, Lucia Walinchus, and Zita Arocha.
By focusing on real-world uses of databases, amici show that there is no practical difference between accessing full records from a database and compiling a list of entries. Amici then point out that the content-index distinction has led to murky jurisprudence in the past and continuing to apply this distinction to databases would require arbitrary line-drawing and lead to absurd results. In the database context, almost any presentation of the data is a record that already exists, and agencies should be required to produce records accordingly.
The Cyberlaw Clinic is honored to have represented these amici and hopes the Ninth Circuit Court of Appeals will seriously consider their input. The brief was written by Clinical Instructor Mason Kortz, Clinical Instructional Fellow Kendra Albert, and Spring 2019 clinical students Alena Farber, Ariel Hoffman, and LeHeng Li.
This post originally appeared on the Cyberlaw Clinic's blog on March 29, 2019. As of August 2019, the case is still pending.