American's IP Clinic advises PBS documentary 'Look Who's Driving'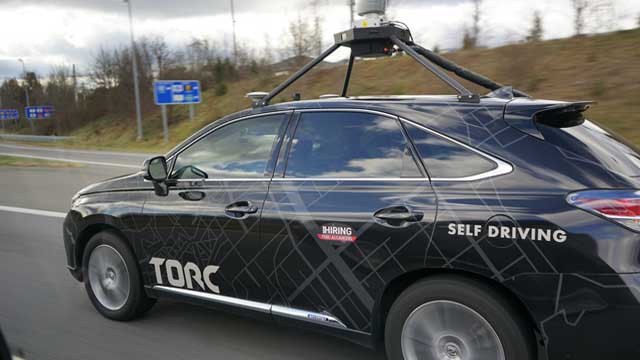 Students at American University's Glushko-Samuelson Intellectual Property Law Clinic recently provided intellectual property counseling on the documentary film "Look Who's Driving," which debuted on PBS on October 23.
The 53-minute film by Kikim Media aired on PBS's science program NOVA. It explores how self-driving cars function, how they may change the way we live and whether they are safe.
The clinic's blog post on the documentary notes that its "work on this film is part of its long-standing effort helping documentary filmmakers follow best fair use practices."
Photo via PBS International