Cornell clinic represents citizen journalist sued for defamation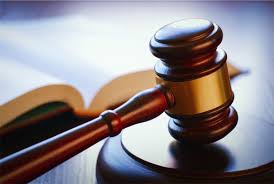 The First Amendment Clinic at Cornell Law School has stepped in to help a local citizen journalist fight a defamation lawsuit and proposed take-down order related to his watchdog coverage of local government.
Jim Meaney runs The Geneva Believer, a blog focused on the workings of his city government of Geneva, New York. He received a cease and desist letter in February accusing Mr. Meaney of defaming a construction company, Massa Construction, which had received millions of dollars of construction contracts from the City of Geneva.
The blog had raised several questions regarding these contracts, including whether there were conflicts of interest of City Council members, including one who is a Massa employee.
Upon receiving the cease and desist letter, Mr. Meaney reached out to the Cornell clinic for help. After reviewing the articles, the clinic concluded a suit violated New York's anti-SLAPP statute. But before Cornell could respond, Massa filed a complaint for defamation in New York state court.
When the clinic, along with co-counsel Michael Grygiel of Greenberg Traurig, requested Massa withdraw the suit on the bases of defective pleading and New York's anti-SLAPP protections, Massa doubled down and filed an amended complaint and a motion for a temporary restraining order ex parte, seeking a permanent take down of 10 articles.
The Court denied Massa's extreme request after the clinic and Greenberg submitted a letter arguing that the TRO constituted a prior restraint, and it calendared a hearing for March 25. The clinic and Greenberg filed an opposition on March 20, and the Court has moved the hearing to May 6 in light of the situation surrounding COVID-19.
The clinic very much looks forward to Mr. Meaney's day in court. One of the clinic's principal arguments is that the suit violates the First Amendment because the articles indiscriminately challenged by Massa report truthfully and accurately on a matter of legitimate public concern—the city's business dealings implicating how it spends taxpayer funds on contractors.
The full brief filed on behalf of Mr. Meaney can be found here.