Newsletter: Clinics quickly pivot to online in response to COVID-19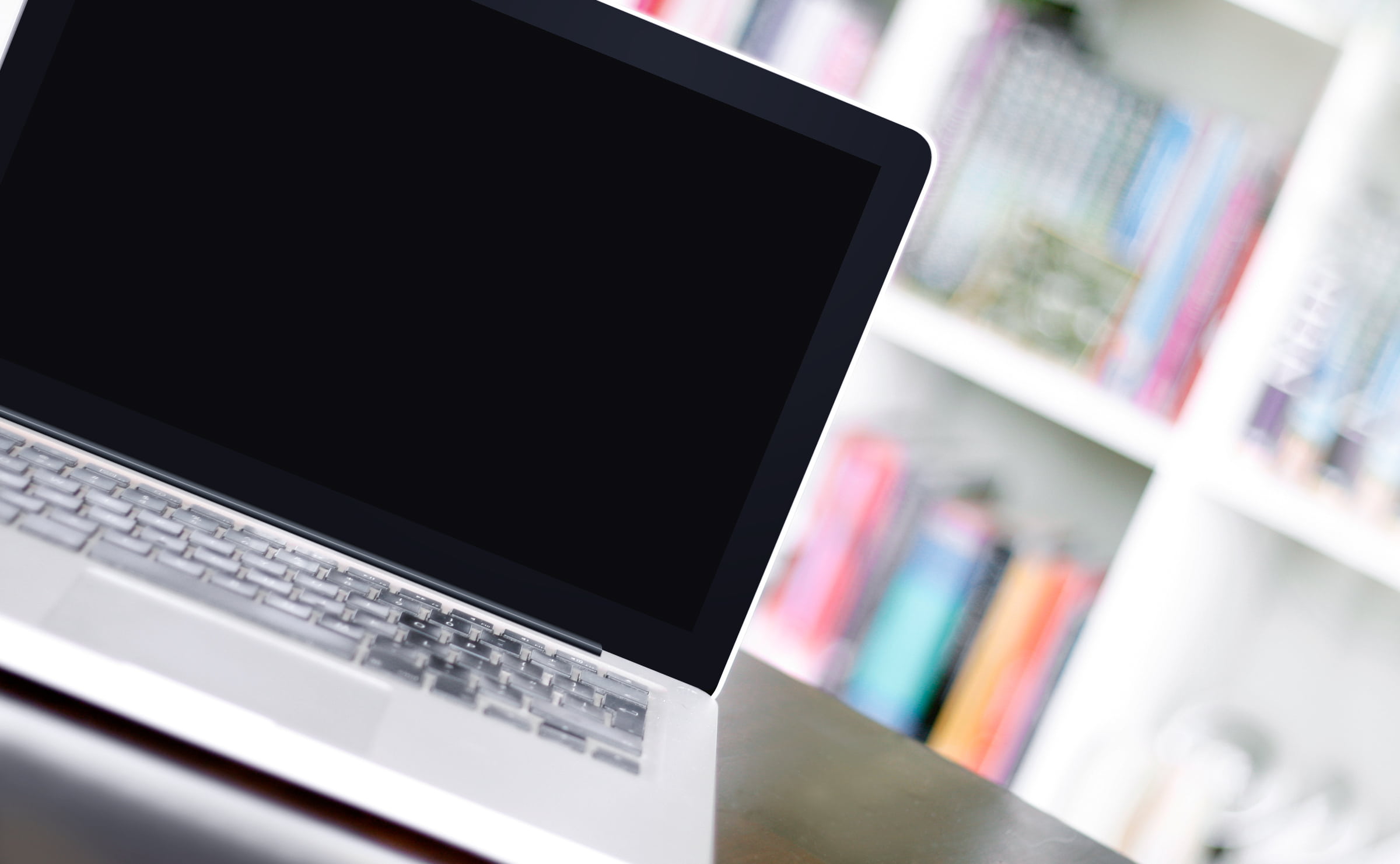 This is the March 27, 2020, edition of the newsletter of the Free Expression Legal Network. It includes updates from our coalition of law school clinics and law professors working on free speech, free press and government accountability. Sign up to receive the newsletter here.
The world is a much different place since our last FELN newsletter. With universities shifting online and courts canceling or restricting in-person hearings in just a matter of weeks in response to the coronavirus, teleconferences and Zoom video conferences are suddenly ubiquitous.

Nicole Ligon, supervising attorney at the Duke First Amendment Clinic, said she has tried to keep the Duke clinic's class as "normal" and engaging as possible since it went online using Zoom last week. She has also looked for ways to take advantage of the remote settings. "For a discussion on food libel and commercial speech," Ligon said, "we had everyone pull a real food item with an interesting label from their pantry and used those labels in our discussion."

Still, as Gautam Hans, director of the Vanderbilt First Amendment Clinic, tweeted after his clinic's first online class, the effect on clinics is different than that on other, doctrinal classes. "[T]here is something about the learning process of working on cases that can't be replicated in other parts of law school," Hans said. "And, it turns out, it can't really be replicated on Zoom. No surprise."
Technological and pedagogical resources
For those new to using Zoom, UC-Irvine Intellectual Property, Arts and Technology Clinic director Jack Lerner tweeted some tips, such as joining meetings 10 minutes early to work out any issues. Zoom has its own coronavirus resources, and The Volokh Conspiracy has a webinar on using Zoom for law school classes. And the Chronicle of Higher Education reminds us that, while we can expect some turbulence, "good teaching is good teaching."

The Duke clinic's first client meeting via Zoom went well, Ligon said, with plenty of advanced planning. First, the student handling the matter prepared an outline of his questions for the client, which Ligon said helped ensure "no one had an urge to speak over anyone out of concern that a question or topic wouldn't be addressed." Clinic staff then met with the student over Zoom about 30 minutes early to test the technology, run through the student's questions, and discuss goals for the meeting. Finally, following the meeting, they debriefed via Zoom as well.

Outside of video conferencing, clinicians also have had to grapple with what other expectations and procedures must change, and how best to clearly communicate those changes to students and clients. To help, the Association of American Law Schools' Section on Clinical Legal Education is compiling policies and other planning materials that clinicians have prepared in response to COVID-19.
Legal resources
Clients may also have legal questions arising from the public health crisis. The Reporters Committee is regularly updating its resources on how the pandemic is affecting reporters and public access, particularly in regards to emergency orders, public meetings and records, and court access. The Media Law Resource Center has also compiled sample letters and other resources.
FELN and our community are here to help
If FELN can be of any assistance to you during these times, please don't hesitate to reach out to Josh Moore at jmoore (at) rcfp (dot) org. If you want to ask your fellow FELN members a question about how they are handling a particular aspect, email the FELN listserv or FELN non-clinician listserv. We wish you all the best during this unprecedented time.
Recently on FreeExpression.law
The Buffalo Civil Liberties & Transparency Clinic was successful in the trial court against the Erie County Sheriff on behalf of the National Lawyers Guild Buffalo Chapter for access to the records of Buffalo's local jails concerning suicide attempts by inmates. The resulting records revealed that the sheriff mischaracterized suicide attempts in the jails as "inmate disturbances" or "manipulative gestures." [Read more]
The First Amendment Clinic at Cornell Law School represents a local citizen journalist in his efforts to fight a defamation lawsuit and proposed take-down order related to his watchdog coverage of local government in Geneva, New York. [Read more]
Funding Opportunity
The Legal Clinic Fund is accepting proposals for a second round of funding. The Fund, launched last year and supported by a group of foundations, provides grants to clinics "that seek to advance and defend First Amendment rights, media freedom, and transparency in their communities and nationally." [Read more]
Proposals are due May 8
Note: The original April 3 deadline has been extended
On the Docket
>> Duke's First Amendment Clinic filed an amicus brief in the Court of Appeals in Washington state in a case concerning whether an independent journalist with a YouTube channel is a member of the "news media" under Washington's Public Records Act, which incorporates the definition from the state's Media Shield Law. The brief argued that the shield law should be broadly construed to include new types of news outlets like those posting on YouTube.
>> The UCLA Documentary Film Legal Clinic's students received a round of applause at the Sundance Film Festival for their work supporting The Cost of Silence, a documentary about the 2010 Deepwater Horizon oil spill. The film's director called out the students during a Q&A session following its premiere.
>> Students at the BU/MIT Technology Law Clinicadvised two MIT PhD students on their research that exposed vulnerabilities in a smartphone application several states were using to conduct absentee voting. The clinic helped the researchers disclose the findings to the Department of Homeland Security and to the public. [Read the research paper and New York Times coverage]

>> The NYU Technology Law & Policy Clinicfiled an amicus brief in the Second Circuit in The Andy Warhol Foundation v. Goldsmith. The brief, filed on behalf of two artists in support of the Warhol Foundation, explained why fair use in copyright law should protect—and, indeed, does already protect—a broad range of artistic and cultural practices that includes critique and recontextualization.
>> Duke's First Amendment Clinic and the UVA First Amendment Clinic filed separate amicus briefs in the First Circuit supporting a Maine high school student who was suspended for allegedly disrupting school by posting a note in the restroom alerting people to the school's problem of sexual violence. Duke's brief, on behalf of the clinic and a young woman, detailed why the First Amendment protects the student's on-campus speech and highlighted the suspension's potential impact on future reporting of sexual assault. UVA's brief, on behalf of the Maine Press Association, focused on additional punishment the student appeared to receive for speaking to the news media, and it argued that off-campus speech to the press should be entitled to full First Amendment protection.
Collaboration Corner
Ruling expands public's access to results of clinical trials studying drugs and medical devices
In a lawsuit brought by the Yale Media Freedom and Information Access Clinic and NYU Technology Law & Policy Clinic on behalf of two researchers, the Southern District of New York recently held that the FDA, NIH and HHS misinterpreted a 2007 law requiring the sponsors of clinical trials to disclose the results of those of FDA-approved products to the public. The court's order requires the government to collect and post to the ClinicalTrials.gov website about a decade's worth of trial results — making data from potentially hundreds of clinical trials available for the first time.
Share your collaborations with us, or let us help you find a partner on a worthwhile matter. Email Josh Moore at jmoore (at) rcfp (dot) org for more information.
In the News
>> The Philadelphia Inquirer and WHYY covered a victory of Georgetown's Institute for Constitutional Advocacy in which a federal district court found a First Amendment right to audio-record bail hearings in Philadelphia. Several students in ICAP's practicum contributed to the lawsuit, in which ICAP represented nonprofit Philadelphia Bail Fund, since it was filed last summer.

>> The Buffalo News, WGRC-TV and the Niagara-Wheatfield Tribune wrote about the Buffalo Civil Liberties and Transparency Clinic filing a lawsuit against Niagara County on behalf of the Buffalo Niagara Coalition for Open Government. The lawsuit challenges a county law that kept private the annual financial disclosure statements filed by county government officials before 2019.

>> Law360 and WESA-FM reported on arguments by students at the University of Virginia First Amendment Clinic in an open records matter in Pennsylvania state court on behalf of newspaper The Caucus. The Allegheny County District Attorney's Office appealed a Pennsylvania Office of Open Records decision that it had to disclose technical information about its network of more than 1,000 security cameras in and around Pittsburgh.
>> The Arizona Capitol Times wrote extensively about information the Arizona State First Amendment Clinic helped the newspaper get unsealed in the criminal case of Paul Petersen, a former Maricopa County (Arizona) official who faces felony charges in multiples states for allegedly running an illegal adoption service.
FELN Jobs Board
A number of positions are listed on the FELN Jobs Board.
Around the Network
>> The University of Georgia School of Law has appointed Clare R. Norins as the first director of its First Amendment Clinic, which will launch this fall. Norins told Law.com that she has three primary goals for the new clinic at UGA:
Defend and advance the First Amendment through direct representation and advocacy;
Provide law students with real-world experience to become leaders on First Amendment issues; and
Serve as a resource for organizations, journalists, public employees, and the public on issues of free expression and open access to public information.
>> Ian Kalish serves as a fellow at the Duke First Amendment Clinic this academic year. Kalish assists in litigating cases and helping build out the clinic's Campus Speech Database that tracks free speech conflicts in colleges and universities nationwide.
>> In a Medium post, Harvard Cyberlaw Clinic's Kendra Albert did a Q&A on their path from clinic student to clinical instructor, in honor of the Cyberlaw Clinic's 20th anniversary. The experiences Albert held on to as a student are the same they try to give their students:
"[T]he projects that resonated with me the most when I was working in the Clinic were the ones where it's like, 'Okay, this real client needs this real thing involving trademark or so on and so forth.' That's something I take into my work with students now — the unique opportunity of clinics is to take things out of the research, academic thinking and to, 'Okay, this client needs this real thing.'"
FELN Repository
New resource
Lecture on Prepublication Review: Fabio Bertoni, general counsel at The New Yorker, and Carolyn Foley, VP and associate general counsel at Penguin Random House, recently spoke over lunch with Reporters Committee attorneys on their approach to vetting reporting projects prior to publication. They agreed to let us share this discussion with FELN members and your students.

+ Contribute: Share your current syllabi, other internal documents, court documents, etc. that might be helpful for other members by emailing jmoore (at) rcfp (dot) org. That's also how you can get the password to the member-only folders.
Scholarship
>> Rutgers' Ellen P. Goodman, along with Karen Kornbluh, released a new report, "Safeguarding Digital Democracy," that finds the U.S. information ecosystem is "woefully vulnerable" to the spread of disinformation on the Internet. The report, from the Digital Innovation and Democracy Institute at the German Marshall Fund, suggests a roadmap both for immediate policy actions and for further research and collaborations. It also looks at how prevalent disinformation related to the coronavirus is right now.
>> New Media Rights Executive Director Art Neill and Staff Attorney Erika Lee recently published an article in the University of Texas Intellectual Property Law Journal. The article, "Fixing Copyright Registration For Online Video Creators: The Case for Group Registration of Published Videos," explores options for modernizing copyright registration, including group registration of videos.
Thanks for reading
>> Share your news, or let us know your ideas, feedback or questions about this newsletter: jmoore (at) rcfp (dot) org
>> Sign up for the newsletter here.
This newsletter was compiled by Josh Moore at the Reporters Committee for Freedom of the Press.